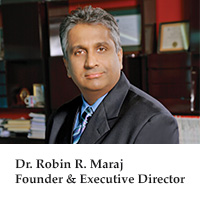 A Chinese proverb states, "If you want 1 year of prosperity, grow grain. If you want 10 years of prosperity, grow trees. If you want 100 years of prosperity, grow people."
… And for over thirty years, growing people is what SBCS Global Learning Institute has done.  Since first opening our doors in 1987, we have become one the region's leading institutes for teaching and learning in higher education!
---
Our Approach and Motivation
Well over 70,000 learners have become part of the SBCS community (academic qualifications and corporate courses), that has resulted in lifelong friendships and transformational experiences. 
With an expansive portfolio of ACTT-approved, internationally recognized academic programs (local and transnational), a history of quality provision in corporate training and education, a forward-looking vision for a 21st century education and a deep commitment to quality assurance and continuous improvement, we open a world of opportunity to learners and empower them to make a difference in their lives and communities.
We deliver a rigorous and rewarding experience for our students through a holistic approach to education that transforms students into leaders. We provide a dynamic, nurturing learning environment where our students can realise their full potential, learn from the best and brightest faculty, make a positive difference in their communities, and add value to their workplaces. You'll like what you find here; become part of the SBCS community!
---
The History of our Campuses
Since 1990, our Champs Fleurs campus has evolved over the years to become the nucleus of academic, administrative, recreational and student activities at SBCS. From this core, three other campuses were birthed. In 2003, our Centre for Media Studies was opened on Picton Street in Port of Spain. Three years later, in 2006, our South campus was opened in Cocoyea Village, San Fernando to attend to the needs of the students in the nation's second-largest city. In 2008, the doors to our youngest campus were opened at Beaulieu Avenue in Trincity. In 2018, the operations of the Port of Spain and Trincity sites were merged to create our Centre for Media, Communication and Design (SBCS Trincity Campus).
Each of our three campuses was born out of our drive to create optimal learning environments that appeal to learners from diverse backgrounds. While each campus has its own individual identity and purpose, they are united by a common commitment and share the same vision, mission, primary objective and corporate mantra.
---
Our Vision:
To be the region's premier tertiary teaching and learning institute for globally recognized and industry-relevant education and training.
Our Mission:
To deliver industry-relevant tertiary education and training, using a learner-centric approach, with staff, facilities, and courseware of the highest quality, in the transformation of our human resource into the region's most valuable natural resource.
Our Primary Objective:
To transform our students into innovative, ethical and creative lifelong learners, with a drive for excellence, and a passion for challenges, matched only by an overarching desire to enrich their communities.
Our Corporate Mantra:
At SBCS, we have but one overarching goal, which is to deliver an excellent service to our students;
At a profit, if we can,
At a loss, if we must,
But always excellence!
---
We believe when we offer our students an excellent service in an environment that is learner-centric in every detail we play a pivotal role in nation-building. We help enrich the lives of thousands of graduates who in turn will influence thousands more leading to the advancement of communities and the nation evolving into a place of which we are all proud.
---