Programme Brief
Getting a foot in the door in the field of media can be challenging. Employers are continuously looking for individuals who have the academic knowledge, qualification and the practical skills to execute. Most have one or the other in this competitive field, and the Pearson BTEC Higher National Diploma (HND) in Creative Media Production merges the best of both when preparing you to take the next step in your media pursuits.
This UK qualification is recognized in more than 70 countries worldwide, and graduates of this programme gain direct access to the final year top-up BA (Hons) in Media and Communications programme offered in collaboration with the University of Greenwich.
Why choose the Higher National Diploma in Creative Media Production?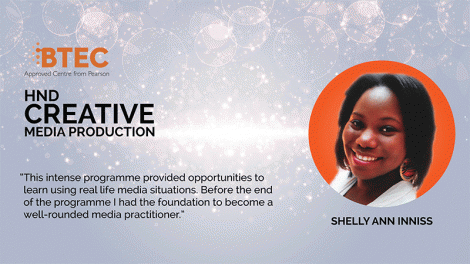 ---
two (2) years and six (6) months
Trincity