Programme Brief
This Certificate in Basic Corrosion - Understanding, Protecting, Identifying and Repairing (Steel and Concrete structures) teaches persons how to recognize corrosion within their area of responsibility and operations, and to understand its devastating potential. Learn the causes and types of corrosion, as well as how it can be identified, monitored, and controlled in different environments.
This course is suited to facilities and maintenance staff.
Learning outcomes
On completion of this course, learners will be able to:
Define corrosion and recognize its economic, environmental and safety impact
Recognize terms and definitions of basic electrochemistry, as well as define the processes and concepts of electrochemistry, oxidation and reduction reactions, thermodynamics, kinetics, and passivity
Identify the characteristics of commonly-encountered corrosive environments such as atmospheric, water and other electrolytes, soil and high temperature environments
Distinguish between engineering materials such as metals, non-metals, composites, concrete and ceramics and their relationship to corrosion control
Discuss the various forms of corrosion, how to recognize each form, materials subject to each form, environments that promote each form and how to control each form
Explain how corrosion can be controlled during the design process through construction, as well as process parameters, drainage, dissimilar metals, crevices, and corrosion allowance
Give examples as to how to control corrosion through design, material selection, modification of environment, protective coatings, and cathodic and anodic protection
Differentiate between inspection and monitoring and identify the common testing techniques for each
The duration of this course is 24 contact hours.
---
Why study Corrosion at SBCS?
Instructors are certified, highly skilled and experienced practitioners who bring their knowledge and work experience to the classroom
Course is career oriented. The curriculum was developed to meet the needs of the current marketplace
Course includes some practical, hands-on demonstrations. Some emphasis is placed on the application of the knowledge taught
Fully equipped labs. Available for use in practical sessions where applicable
Convenient class schedules. Classes are offered part time, which allows working individuals to balance their work and educational needs
---
Our Campus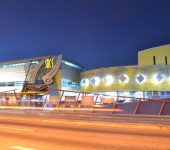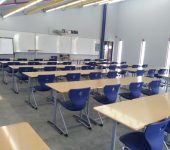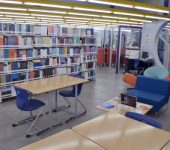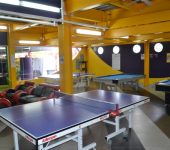 ---
Schedule & Fees
Please note there are no schedules available at this time.
All information provided is subject to change without prior notice.
---
What's Next?
Check out our 2019 Short Course Schedule.
---