Programme Brief
Certificate in E-Waste Disposal, Management and Recycling is designed for anyone with an  interest in sustainable business options.  Excessive waste is currently one of the critical problems facing the planet today. 
Current trends indicate that many countries and organizations are aligning development agendas and resources with the SDGs and one major outcome is technology advancement, innovative entrepreneurship and creation of sustainable livelihoods via waste management. E-Waste is particularly viable since there is a positive likelihood for added value potential in its components
Target Audience
This course is suited  anyone interested in e-waste, existing e-waste and other waste operators, Business operators wanting to diversify, Government and non-governmental agencies involved in waste management, Business managers and relevant staff members who want to implement sound waste management practices into business operations.
Learning outcomes
On completion of this course, learners will be able to:
Identify E-Waste definitions, types and categories.
Understand the concepts of the circular economy and sustainable business.
Gain insight into global waste generation, consumption patterns and Implications
Understand the Recycling Chain from worst to good practice.
Gain an overview of relevant Health & Safety Legal Aspects: Policy, International Legislation.
Develop awareness of national legislation and relevant multilateral environmental agreements pertaining to waste.
The duration of this course is 30 contact hours.
Why study at SBCS?
Instructors are certified, highly skilled and experienced practitioners who bring their knowledge and work experience to the classroom
Course is career oriented. The curriculum was developed to meet the needs of the current marketplace
Convenient class schedules. Classes are offered part time, which allows working individuals to balance their work and educational needs
---
Our Campus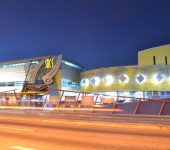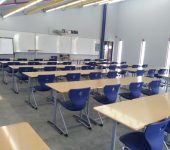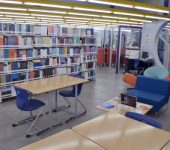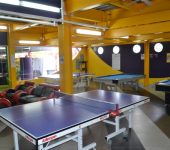 Schedule & Fees
Please note there are no schedules available at this time
All information provided is subject to change without prior notice.
What's Next?
Principles of Waste Reduction, Recycling and Solid Waste Management
---