Programme Brief
The City and Guilds Level 2 IVQ Technician Certificate in Motor Vehicle Systems was designed for persons aspiring to become a motor vehicle mechanic or technician. If you want to learn the basic theory and practical skills needed to service vehicles this programme is for you.
This course will provide you with a broad introduction to the theory and practical side of motor vehicle servicing and will prepare you to carry out routine service operations. Some of the topics covered include engine systems, chassis systems, vehicle science and technology, as well as diagnosing and repairing problems with motor vehicles. Assessments are undertaken through a combination of practical assignments and written multiple choice examinations.
Graduates of this Level 2 IVQ Certificate in Motor Vehicle Systems qualification will obtain an internationally recognized Certificate from City and Guilds of London institute and can progress to the Level 3 IVQ Technician Diploma in Motor Vehicle Systems.
Why Study Motor Vehicle Systems at SBCS?
Achieve an Internationally recognized qualification.
Instructors are certified, highly skilled and experienced practitioners who bring their knowledge and work experience to the classroom.
Course is career oriented. The curriculum was developed to meet the needs of the current marketplace.
Course is over 50% practical, hands-on training. Emphasis is placed on practical training and the application of the knowledge taught.
Modern, fully equipped labs. Learn using the same equipment you will encounter in the field.
Convenient class schedules. Classes are offered on a part time basis, which allows working individuals to balance their work and educational needs.
Our Labs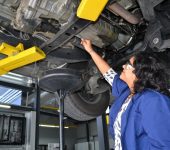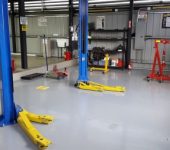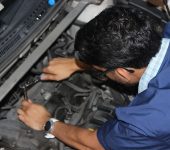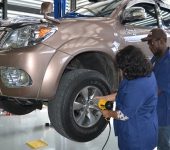 Our Campus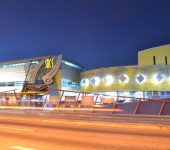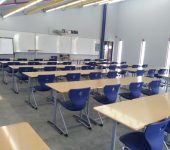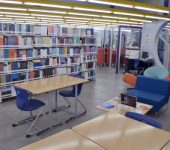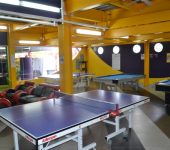 Schedule 
Registration is currently OPEN. Semester starts September 2018.  Exams in June 2019.
---
Fees
Register by 30 August and earn 5% discount on tuition.
FEE
AMOUNT
NOTE

SBCS Registration Fee

TT$500 

Payable upon registration every semester

Tuition Fee

Cash: TT$10,000

Credit: TT$11,000

Early registration discount available

C&G Registration Fee

£60 (one-time payment)

Payable by: 16th October 2018

C&G Examination Fee

£45 (per exam)

Total Examination Fee = £90

Payable by: 31st March 2019
Please note: All information provided is subject to change without prior notice.
---
There are no pre-requisites for this programme. 
Basic knowledge in mathematics will be an asset. 
For further details please email cite-eng@sbcs.edu.tt or call the numbers below:
Champs Fleurs – (868) 663-7227 extensions 1094/5/8
This qualification will be assessed by a combination of online/written examinations and practical assignments.
To achieve the Level 2 IVQ Technician Certificate in Motor Vehicle Systems (3905-02), learners must complete the following:
Engine Systems 1 (3905-001)
Chassis Systems 1 (3905-002)
Math, Science and Communication (3905-003)
Vehicle Systems Practical 1 (3905-004)
Assessments for each course are as follows:
Course Code

Course Title

Assessments

3905-001

Engine Systems 1

Multiple-choice assessment (1½ hours) based on the following learning outcomes:

Petrol/Diesel Engines and Fuel Systems
Ignition and Electrical Systems
 Cooling and Lubrication Systems
Safety

3905-002

Chassis systems 1

Multiple-choice assessment (1½ hours) based on the following learning outcomes:

Vehicle Systems
Braking, Steering and Suspension Systems
Gearbox and transmission Systems
Safety

3905-003

Maths, Science and Communications

Multiple-choice assessment (1½  hours) based on the following learning outcomes:

 Mathmatics
Science
Communications

3905-004

Vehicle Systems Practical 1

Practical Assessments: This unit covers the skills required to enable a candidate to apply basic tools skills to:

Petrol/Diesel Engines and Fuel Systems
Ignition and Electrical Systems
Cooling and Lubrication Systems
Braking, Steering and Suspension Systems
Gearbox and transmission Systems