Programme Brief
The Photovoltaic Systems (PV) Level 2 course is ideally suited for individuals and technicians wishing to learn about renewable energy, solar power generation and the design and installation of photovoltaic systems for small to medium size residential and commercial use. 
This course will provide learners with a basic photovoltaic background, with the technical and practical knowledge required to design and install complex photovoltaic systems to meet real world applications. This course will focus on the NEC Article 690 wiring codes and its understanding and practices, together with proper commissioning and hand over procedures as well as AHJ inspection requirements and procedures. PV systems installation will cover various stand-alone battery based systems and a look at grid –tie systems array sizing. 
Learning outcomes include:
Installing panels on various roof layouts using different racking methods
Installing and maintaining batteries, inverters, charge controllers and enclosures.
Preparing photovoltaic system drawings for electrical inspection and approval.
Installing Hybrid systems.
Installing Grid-Tie systems.
Installing grounding and lightning protection.
Commissioning and Handing over.
The duration of this course is 30 contact hours.
Why study Photovoltaic Systems at SBCS?
Instructors are certified, highly skilled and experienced practitioners who bring their knowledge and work experience to the classroom
Course is career oriented. The curriculum was developed to meet the needs of the current marketplace
Course is over 80% practical, hands-on training. Emphasis is placed on practical training and the application of the knowledge taught
Modern, fully equipped labs. You learn using the same equipment you will encounter in the field
Convenient class schedules. Classes are offered on a part-time basis, which allows working individuals to balance their work and educational needs
Our Labs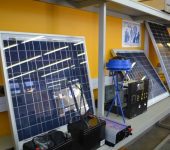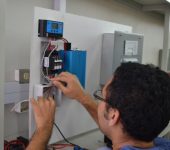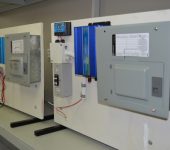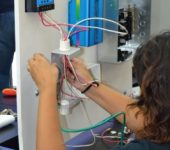 To view our photo gallery please click here.
Our Campus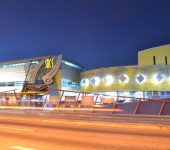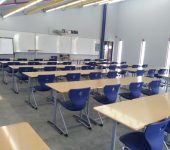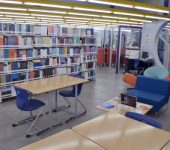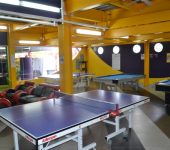 To view our photo gallery please click here.
SCHEDULE
Champs Fleurs

| | | | | |
| --- | --- | --- | --- | --- |
| Start Date | End Date | Days | Time | Cost |
| 22-Sep-18 | 24-Nov-18 | Sat | 9:30am - 12:30pm | $2,800 |
Please note: All information provided is subject to change without prior notice.
What's Next?
---
Entry Requirement: Certificate in Implementing Photovoltaic Systems for Solar Power Generation (Level 1) or any other introductory course in photovoltaic systems design & installation.
Administration fee: $150 to be paid on registration.
Registration deadline: One week before the scheduled start date of the class.

Late Administration fee

: $175 will be charged if registration is within one week of the scheduled start date of the course.
Payment Plan: A credit price, usually 10% more than the cash price, is available if necessary.  The down payment is 60% of the credit price plus the administration fee. The remainder is paid in installments before the end of the course.
For further details please email cite-eng@sbcs.edu.tt or call the numbers below:
Champs Fleurs – (868) 663-7227 extensions 1094/5/8
San Fernando – (868) 652-2388 / (868) 653-6331 / (868) 657-2681 extensions 1430/1/2