Programme Brief
Principles of Waste Reduction, Recycling and Solid Waste Management covers topics within the overall context of life cycle analysis as well as environmental sustainability and climate change.  This course references international best practices as well as local programs and initiatives.
Target Audience
This course is suited for managers and supervisors with a responsibility for waste management as well as those pursuing a career in environmental sustainability and recycling/solid waste management.
Learning outcomes
On completion of this course, learners will be able to:
Understand the fundamentals of waste reduction, recycling and waste management within the context of environmental sustainability and climate change
Recognize the types of treatment systems required for proper waste management
Design waste recycling and material recovery facilities
Appreciate the support mechanisms required for successful recycling and waste management programs
---
Why study at SBCS?
Instructors are certified, highly skilled and experienced practitioners who bring their knowledge and work experience to the classroom
Course is career oriented. The curriculum was developed to meet the needs of the current marketplace
Convenient class schedules. Classes are offered on Saturdays, which allow working individuals to balance their work and educational needs
---
Our Campus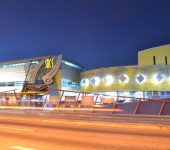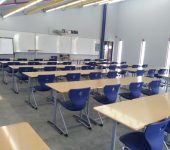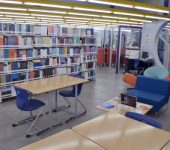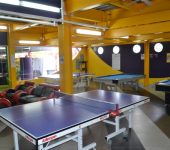 ---
Schedule & Fees
Champs Fleurs
| | | | | |
| --- | --- | --- | --- | --- |
| Start Date | End Date | Days | Time | Cost |
| 21-Mar-20 | 20-Jun-20 | Sat | 9:00am - 12:00pm | Cash Price: $3,000; Registration fee: $150 or $175 (late) |
| 20-Oct-20 | 26-Nov-20 | T/T | 5:30pm-8:30pm | Cash Price: $3,000; Registration fee: $150 or $175 (late) |
All information provided is subject to change without prior notice.
---
What's Next?
Certificate in E-Waste Disposal, Management and Recycling 
Check out our 2020 Short Course Schedule.
---