Programme Brief
Principles of Waste Reduction, Recycling and Solid Waste Management covers topics within the overall context of life cycle analysis as well as environmental sustainability and climate change.  This course references international best practices as well as local programs and initiatives.
Target Audience
This course is suited for managers and supervisors with a responsibility for waste management as well as those pursuing a career in environmental sustainability and recycling/solid waste management.
Learning outcomes
On completion of this course, learners will be able to:
Understand the fundamentals of waste reduction, recycling and waste management within the context of environmental sustainability and climate change
Recognize the types of treatment systems required for proper waste management
Design waste recycling and material recovery facilities
Appreciate the support mechanisms required for successful recycling and waste management programs
---
Why study at SBCS?
Instructors are certified, highly skilled and experienced practitioners who bring their knowledge and work experience to the classroom
Course is career oriented. The curriculum was developed to meet the needs of the current marketplace
Convenient class schedules. Classes are offered on Saturdays, which allow working individuals to balance their work and educational needs
---
Our Campus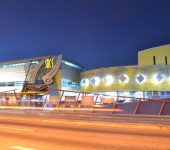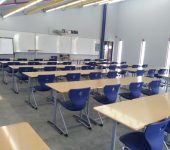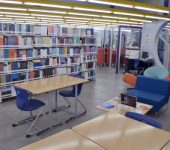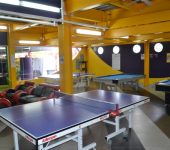 ---
Schedule & Fees
Champs Fleurs
| | | | | |
| --- | --- | --- | --- | --- |
| Start Date | End Date | Days | Time | Cost |
| 20-Oct-20 | 26-Nov-20 | T/T | 5:30pm-8:30pm | $3,000; |
Online
| | | | | |
| --- | --- | --- | --- | --- |
| Start Date | End Date | Days | Time | Cost |
| 25-Jul-20 | 19-Sep-20 | SAT | 9:00am - 1:00pm |  US$460 / TT$3,000 |
An e-certificate will be issued at the end.
Requirements for Online Course
Windows OS: Windows 10 Professional (Windows 10 Home is also acceptable)
Microsoft Office
Adobe Acrobat Reader
Please click Registration Information for more details.
All information provided is subject to change without prior notice.
---
What's Next?
Certificate in E-Waste Disposal, Management and Recycling 
Check out our 2020 Short Course Schedule.
---
Administration fee: $150 to be paid on registration.
Registration deadline: One week before the scheduled start date of the class.

Late Administration fee

: $175 will be charged if registration is within one week of the scheduled start date of the course.
Payment Plan: A credit price, usually 10% more than the cash price, is available if necessary.  The down payment is 60% of the credit price plus the administration fee. The remainder is paid in installments before the end of the course.
Online Registration
To register for the online course, please follow the instructions below:
Please complete the Online Programme Registration Form, and click submit.
Once the form has been completed, please proceed to make your payment via the following options below:
  2. PayPal – Please click the " Add to Cart" button below:
All relevant information about accessing online sessions will be sent via email within 3-5 working days.
*If you do not have a PayPal account, or a credit card, you can utilize any of the following payment options:
  3. Payment of TT$3,000.00 can be made via direct deposit to the following SBCS Republic Bank Account (3501 3848 7501).
Once you have deposited the required payment, please email and attach a copy of the stamped deposit slip to Corporate Training Centre CTCOnline@sbcs.edu.tt  informing of such.
Once Corporate Training Centre verifies the deposit, final registration details will be forwarded to the student.
For further information, please send an email to Corporate Training Centre CTCOnline@sbcs.edu.tt or call 663-7227 extensions 1110-1113.
Technical Requirements?
Please check that your laptop / tablet meets the minimum requirements for Adobe Connect web conferencing online platform services before registering by clicking here.