CAMPUS PROFILE

SBCS San Fernando (SF) opened its doors on 20th February, 2006. Strategically located at an easy access point on the Mon Repos Roundabout. The campus is the third of SBCS' modern tertiary educational institutions. SBCS SF caters for both individuals and companies in terms of location and offerings. Service excellence is a part of who we are at SBCS SF. Rest assured that your experience will be an exceptional one.
We provide industry-relevant programs in the areas of Business, Information Technology, Engineering, Health and Safety, Procurement and MBA:
BUSINESS
COMPUTING
ENGINEERING
HEALTH & SAFETY
HUMAN RESOURCES
MARKETING
PROCUREMENT & SUPPLY MANAGEMENT
EMPLOYABILITY & DEVELOPMENT
To accommodate the busy schedules of our students, programmes are offered in many modes – Full-Time, Part-Time and weekends to allow maximum flexibility for attendance.
At SBCS we continue to evolve as the market changes, hence we continuously add to our programme offerings, upgrade our facilities, ensure that we have the best lecturers and place our students at the core of our operations which makes SBCS A GREAT PLACE TO LEARN.
---
LEARNING FACILITIES
Our modern facilities allow for our students to be part of a learner-centric environment resulting in them achieving their maximum potential. To maximize the learning experience of the student we have implemented Moodle, an online forum where students can access all their course materials, have out of class discussions and liaise with lecturers.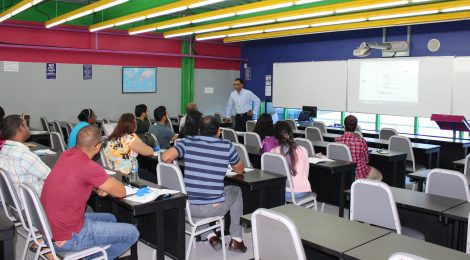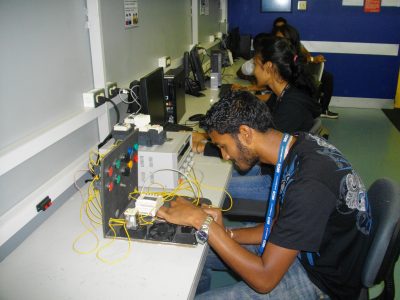 At SBCS-SF our facilities include fifteen (15) classrooms, six (6) computer labs & two (2) fully equipped engineering labs. The campus has two (2) study rooms; one for general study and a dedicated Post Graduate study room and both are available to students 24/7. In addition, our fully stocked Library is also all very conducive for individual studies.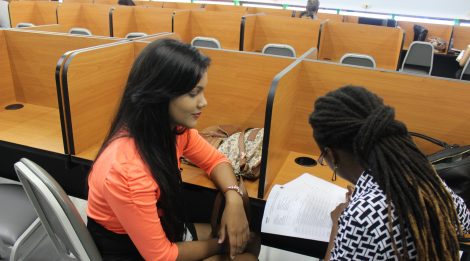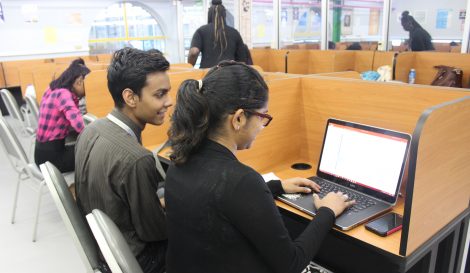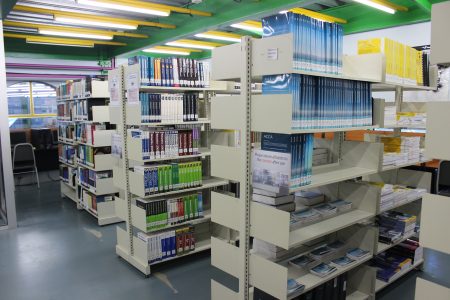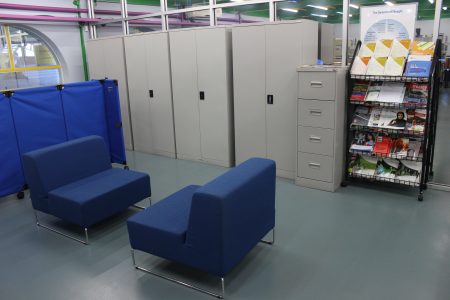 With safety being a growing concern, at SBCS there is 24-hour security at the campus and students must wear/display their SBCS ID at all times once accessing the compound.
RECREATION CENTRE
The holistic development of our students is important to us. We provide them with an area to de-stress between and after classes. Our student recreation room is outfitted with a smart TV, pool and Foosball tables and a table-tennis board.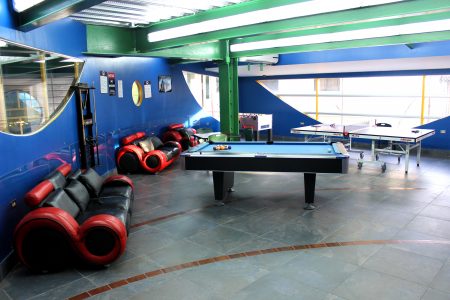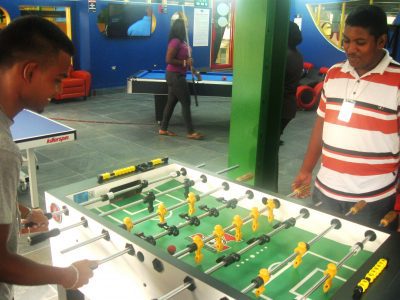 A snack break is always needed when studying and that's exactly what our cafeteria caters for. The cafeteria offers a variety of breakfast and lunch options, and also a wide array of snacks for all our students. It is a large open space where you can sit and relax or study.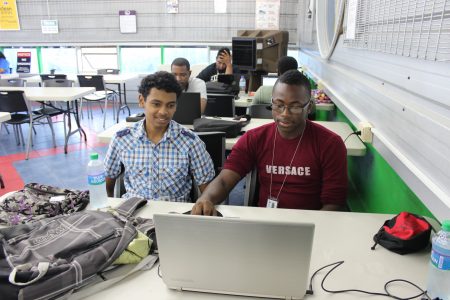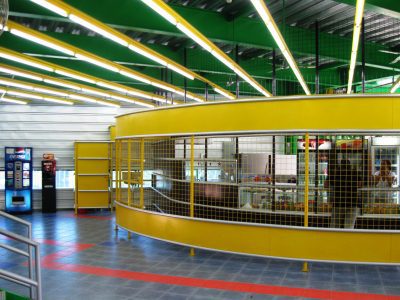 Secure parking is available to students in any of our three Car Parks:
Car Park A situated in the Campus building.
Car Parks B and C situated on Fran Street adjacent to the Campus.
STUDENT ACHIEVEMENTS AT SAN FERNANDO
Opening Hours
| | |
| --- | --- |
| Monday – Thursday |  8:00 AM – 6:00 PM |
| Friday |  8:00 AM – 4:00 PM |
| Saturday |  8:00 AM – 3:00 PM |
Contact Us
27-31 Fran Street
Cocoyea Village
San Fernando
Trinidad & Tobago
Phone: 1 (868) 652-2388 / 657-2681
Fax: 1 (868) 657-9704
Email: sanfernando@sbcs.edu.tt