Programme Brief
A Practical Approach to Basic Automotive Maintenance provides the personal vehicle owner or beginner with the necessary technical and practical knowledge required to carry out routine maintenance on vehicles.  Emphasis is placed on simple DIY tasks which can be easily and quickly undertaken, to ensure the vehicle is in a good operating condition. A properly maintained vehicle will serve you well, save you money in repairs in the future, and significantly increase its resale value.
Learning outcomes include:
Inspecting and carrying out repairs on a vehicle's lubricating and cooling system
Inspecting and carrying out repairs on a vehicle's braking system
Inspecting and carrying out repairs a vehicle's electrical system
Understanding and practicing basic auto care
The duration of this course is 24 contact hours.
---
Why study Automotive Maintenance at SBCS?
Instructors are certified, highly skilled and experienced practitioners who bring their knowledge and work experience to the classroom
Course is career oriented. The curriculum was developed to meet the needs of the current marketplace
Course is over 80% practical, hands-on training. Emphasis is placed on practical training and the application of the knowledge taught
Modern, fully equipped labs. You learn using the same equipment you will encounter in the field
Convenient class schedules. Classes are offered on a part-time basis, which allows working individuals to balance their work and educational needs 
---
Our Labs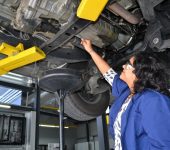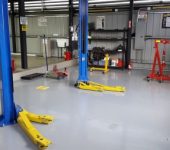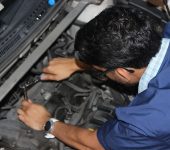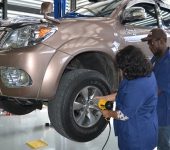 ---
Our Campus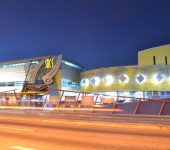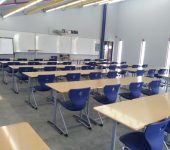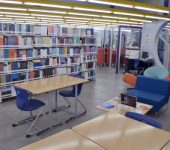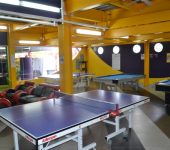 ---
SCHEDULE & FEES
Champs Fleurs

| | | | | |
| --- | --- | --- | --- | --- |
| Start Date | End Date | Days | Time | Cost |
| 19-Apr-20 | 31-May-20 | Sun | 1:00pm - 4:00pm | $1,950 |
| 12-Jul-20 | 16-Aug-20 | Sun | 1:00pm - 4:00pm | $1,950 |
| 11-Oct-20 | 15-Nov-20 | Sun | 1:00pm - 4:00pm | $1,950 |
Please note: All information provided is subject to change without prior notice.
---
What's Next?
You may also be interested in:
---
Two (2) Months
Champs Fleurs
Target Audience: This course is ideally suited for first time car owner or anyone who would like to learn the basics of routine automotive maintenance and/or wishes to develop a foundation for further study in automotive maintenance.
Administration fee: $150 to be paid on registration.
Registration deadline: One week before the scheduled start date of the class.

Late Administration fee

: $175 will be charged if registration is within one week of the scheduled start date of the course.
Payment Plan: A credit price, usually 10% more than the cash price, is available if necessary.  The down payment is 60% of the credit price plus the administration fee. The remainder is paid in installments before the end of the course.
For further details please email cite-eng@sbcs.edu.tt or call the numbers below:
Champs Fleurs – (868) 663-7227 extensions 1094/5/8
San Fernando – (868) 652-2388 / (868) 653-6331 / (868) 657-2681 extensions 1430/1/2