Programme Brief
Implementing Solar Power Systems for Power Generation prepares participants for the Electronic Technicians Association (ETA) Photovoltaic Installer (PV) Level 1 examination and also covers many of the objectives of the NABCEP Associate PV certification.  This course covers a broad range of information that is valuable to entry level PV installation, including system components, design considerations, environmental effects and site analysis.  It also serves as a foundation for persons seeking further training and development in the solar industry.
Learning outcomes include:
Understand solar economics
Identify system components and their functions.
Describe basics of solar cells and modules.
Describe types of PV systems.
Apply electrical principles to PV Systems.
Understand the use and operation of PV components.
Conduct a site survey.
Produce PV designs for a given application.
Carry out installation of a PV system.
Perform commissioning of a PV system.
Testing and Troubleshooting a PV system.
The duration of this course is 40 contact hours.
---
Why study Photovoltaic Systems at SBCS?
Instructors are certified, highly skilled and experienced practitioners who bring their knowledge and work experience to the classroom
Course is career oriented. The curriculum was developed to meet the needs of the current marketplace
Course is over 80% practical, hands-on training. Emphasis is placed on practical training and the application of the knowledge taught
Modern, fully equipped labs. You learn using the same equipment you will encounter in the field
Convenient class schedules. Classes are offered on a part-time basis, which allows working individuals to balance their work and educational needs
---
Our Labs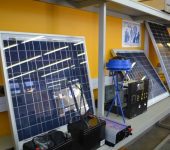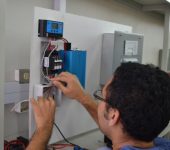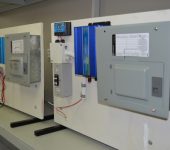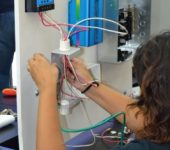 ---
Our Campus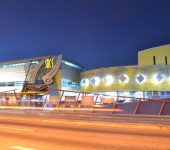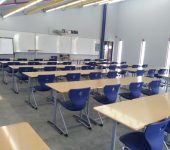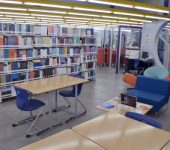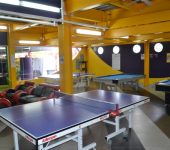 ---
Schedule & Fees
Champs Fleurs

| | | | | |
| --- | --- | --- | --- | --- |
| Start Date | End Date | Days | Time | Cash Price |
| 8-Feb-20 | 28-Mar-20 | Sat | 9:00am - 2:00pm | $3,950 |
| 16-May-20 | 11-Jul-20 | Sat | 9:00am - 2:00pm | $3,950 |
| 12-Sep-20 | 31-Oct-20 | Sat | 9:00am - 2:00pm | $3,950 |
Please note:
The registration fee ($150) and ETA's exam fee (US$150) are not included in the price given

All information provided is subject to change without prior notice.
---
What's Next?
You may also be interested in:
---
2 months
Champs Fleurs, San Fernando
Entry Requirement: Knowledge of basic science would be an asset
Administration fee: $150 to be paid on registration.
Registration deadline: One week before the scheduled start date of the class.

Late Administration fee

: $175 will be charged if registration is within one week of the scheduled start date of the course.
Payment Plan: A credit price, usually 10% more than the cash price, is available if necessary.  The down payment is 60% of the credit price plus the administration fee. The remainder is paid in installments before the end of the course.
For further details please email cite-eng@sbcs.edu.tt or call the numbers below:
Champs Fleurs

– (868) 663-7227 extensions 1094/5/8

San Fernando

– (868) 652-2388 / (868) 653-6331 / (868) 657-2681 extensions 1430/1/2