Programme Brief
A Practical Approach to Basic Home Repairs – Utilities (Electrical, Plumbing, Air Conditioning) will provide individuals with the technical and practical knowledge to carry out basic home repairs involving the electrical, plumbing and air conditioning systems.
Some of the areas covered in this unit include basic maintenance of common electrical fixtures and devices, installing and maintaining simple systems of hot and cold water supply (water closets, sinks, taps, showers, heaters, and pumps) and performing routine maintenance of split unit air conditioning systems.
Target Audience
This course is ideally suited for homeowners, or anyone who would like to learn how to carry out basic home repairs especially DIY enthusiasts.
Learning outcomes
On completion of this course, learners will be able to:
Maintain Electrical Systems - includes information on equioment, some practical applications as well as testing of systems
Maintain Plumbing Systems - identify and use various equipment and materials as well as install water supply, drain and waste systems
Maintain Air Conditioning Systems - learn the various components of a unit as well as practical applications
The duration of this course is 24 contact hours.
---
Why study at SBCS?
Instructors are certified, highly skilled and experienced practitioners who bring their knowledge and work experience to the classroom
Learners have access to a fully equipped workshop to carry out various maintenance tasks
Course is career oriented. The curriculum was developed to meet the needs of the current marketplace
Convenient class schedules. Classes are offered part time, which allows working individuals to balance their work and educational needs
---
Our Campus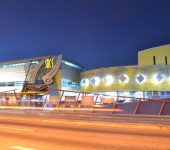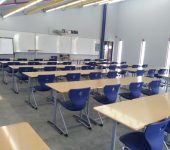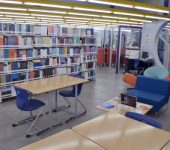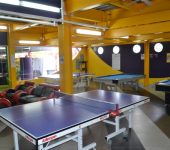 ---
Schedule & Fees
Champs Fleurs
| | | | | |
| --- | --- | --- | --- | --- |
| Start Date | End Date | Days | Time | Cost |
| 25-Mar-20 | 13-May-20 | Wed | 5:30pm-8:30pm | Cash Price: $2,450; Registration fee: $150 or $175 (late) |
| 10-Sep-20 | 5-Nov-20 | Thur | 5:30pm-8:30pm | Cash Price: $2,450; Registration fee: $150 or $175 (late) |
All information provided is subject to change without prior notice.
---
What's Next?
Check out our 2019 Short Course Schedule.
---