Programme Brief
A Practical Certificate in Welding 101 will introduce individuals to various welding techniques by providing the technical and practical knowledge required to carry out basic welding using various processes such as Manual Metal Arc (Stick) welding, Metal Inert Gas (MIG) welding and Oxy/Fuel welding.
This course will be delivered through a combination of classroom theory and practical activities in our fully equipped welding workshop.
Target Audience
This course is ideally suited for anyone who is new to welding and would like to learn the basics. It will provide you with the skills to complete that small fabrication or repair project and will lay the foundation for progression to more intermediate and advanced training and certification in welding.
Learning outcomes
On completion of this course, learners will be able to:
Perform basic welding using the Manual Metal Arc Welding process (MMAW)
Perform basic welding using the Manual Inert Gas Welding process (MIG)
Perform basic welding using the Oxyacetylene (Oxy/Fuel) Welding process (OAW)
Assemble/Fabricate basic components
The duration of this course is 30 contact hours.
---
Why study at SBCS?
Instructors are certified, highly skilled and experienced practitioners who bring their knowledge and work experience to the classroom
Learners have access to a fully equipped welding workshop to carry out various maintenance tasks
Course is career oriented. The curriculum was developed to meet the needs of the current marketplace
Convenient class schedules. Classes are offered part time, which allows working individuals to balance their work and educational needs
---
Our Campus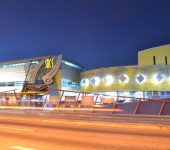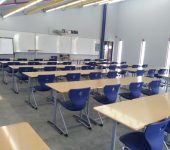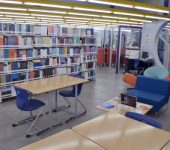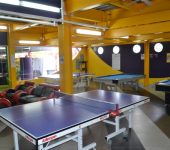 ---
Schedule & Fees
Champs Fleurs
| | | | | |
| --- | --- | --- | --- | --- |
| Start Date | End Date | Days | Time | Cost |
| 5- Oct-19 | 7-Dec-19 | SAT | 9:30 a.m. - 12:30 p.m. | Cash Price: $3,000; Registration fee: $150 or $175 (late) |
All information provided is subject to change without prior notice.
---
What's Next?
Check out our 2019 Short Course Schedule.
---