Programme Brief
The Certificate in Advanced Plumbing was designed for persons wishing to enter the plumbing industry.  This qualification forms the basis of knowledge for all modern domestic and commercial plumbing, and is therefore an excellent starting point for anyone seeking a career as a plumber.
The programme provides you with a range of plumbing skills and combines both practical and theoretical training. Some of the topics covered include electrical principles and processes, common plumbing processes, cold water systems, domestic hot water systems, sanitation, central heating systems and drainage systems. Assessment is undertaken through a combination of practical assignments and written multiple choice examinations.
---
8 Classes of Plumbing Work
Many are not aware of the myriad of opportunities available to those with a certification in plumbing with associated skills.  According to Victoria's Plumbing Regulations 2008 (Australia), there are eight main classes of plumbing work a practitioner can become licensed in. These include:
Fire protection
Drainage
Gasfitting
Mechanical service
Irrigation (non-agricultural)
Roofing (stormwater)
Water supply
Sanitary
---
Why Study Plumbing at SBCS?
Instructors are certified, highly skilled and experienced practitioners who bring their knowledge and work experience to the classroom.
Course is career oriented. The curriculum was developed to meet the needs of the current marketplace.
Course is over 50% practical, hands-on training. Emphasis is placed on practical training and the application of the knowledge taught.
Modern, fully equipped labs. Learn using the same equipment you will encounter in the field.
Convenient class schedules. Classes are offered on a part time basis, which allows working individuals to balance their work and educational needs.
---
Our Campus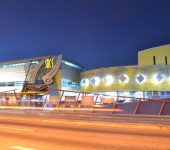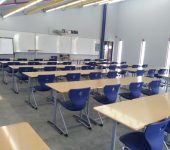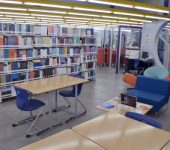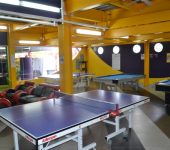 ---
Schedule 
This programme is tentatively scheduled for October 2019 as it is currently being quality assured.  If you are interested in being contacted when it is ready please send us an email. Note that classes will be PART TIME and/or SATURDAYS.
---
Champs Fleurs, San Fernando
There are no pre-requisites for this programme. 
Basic Knowledge in mathematics will be an asset.