Programme Brief
The Pearson BTEC Higher National Diploma (HND) in Engineering (Electrical and Electronic Engineering) will develop students into highly trained, competent professionals, who are able to meet the demands of employers in the various engineering sectors. 
This qualification also serves as the next step for students completing the SBCS Diploma in Electrical and Mechanical Engineering Technology programme and are interested in pursuing the BEng (Hons) in Electrical and Electronic Engineering (Technology).
---
Why choose the HND in Engineering (Electrical and Electronic Engineering)?
---
Why study Electrical and Electronic Engineering at SBCS?
Instructors are certified, highly skilled and experienced practitioners who bring their knowledge and work experience to the classroom.
Modern, fully equipped labs. You learn using the same equipment you will encounter in the field.
Convenient class schedules. Work, Earn and Study at the same time. Classes are offered on a part-time basis, which allows working individuals to balance their work and educational needs.
Electrical and Electronic Engineering promo video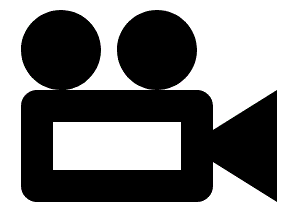 ---
Our Labs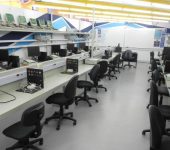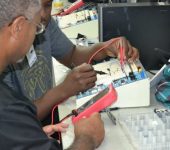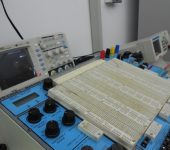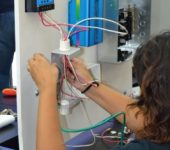 ---
Our Campus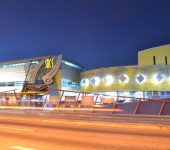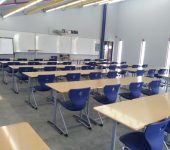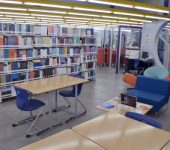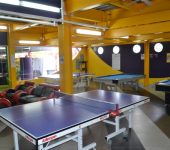 ---
Schedule & Fees
The next intake is in January 2020. Registration is OPEN.
Early Bird Offer valid until 14 December:
Save 50% off the registration fee for the first semester
FEE
AMOUNT
NOTE

SBCS Registration Fee

TT$850 each semester

Payable upon registration every semester (for 6 semesters)

Tuition Fee

TT$2,200 (per 15 credit module)

TT$4,400 (per 30 credit module)

Total Tuition Fee over 2 years: TT$35,200

BTEC Registration and Annual Fees

£490 

Payable by: February 15, 2020

Payment covers 2 years. Additional £20 for subsequent years.

Insurance Fee 

TT$180

Due upon registration

Payment covers 2 years
Please note: All information provided is subject to change without prior notice.
---
What's Next?
---
This qualification can be earned in 2 1/2 years.
Champs Fleurs, San Fernando